She had her feet kicked up, sipping gin and tonic at a five-star hotel in Baku,Azerbaijan and thought she had it made, but what she saw next, changed her forever.
29 year old Tiffany Faykus, Director of Marketing Operations for Scala Business Solutions, saw a poor woman and her three children digging through trash at an abandoned warehouse.
Questioning the well-being of those around her, she thought to herself, "what was I doing on this side of the window?"
Four months later, she was on a plane to Romania to work with Gypsy school children.
Today, 14 years later, she is executive director of The Heart Gallery, a nonprofit organization founded with the belief that no child is unadoptable.
The Heart Gallery showcases children who are in foster care. Their parents' rights have been terminated.
In Pinellas and Pasco counties, there are 3,500 foster kids. The Heart Gallery features 172 of them.
Faykus's job is to raise awareness and money ; two things The Heart Gallery desperately needs.
"It's all about spreading the word," says Faykus, 43.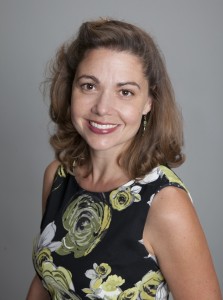 Tiffany Faykus, Executive Director of The Heart Gallery

Photo courtesy of http://notforprofitworkshop.com
Although, she makes less than half of what she was earning 10 years ago, she couldn't be happier.
Sitting in a courtroom during the adoption finalization is the most rewarding part of her job.
"I played a part. However small, I know I played a part", she says. ""There's one judge that says "It is my pleasure to make official what love made true.""
One hundred and seventy six kids have been adopted through The Heart Gallery, but the program has a 40 to 50 percent fail rate because many children come with baggage or age out of the program.
"When kids don't get adopted, it's the worst part of my job," she says. "When I tuck my kids in at night, "who is tucking in those kids in at night?""
She has three children herself, but she hopes to adopt one day.
Caitlin is 12, Rachel is 10, and Luke is 8.
Her daughters have also found an interest in philanthropy and go to Meals on Wheels events with her- a tradition she shared with her mother.
Faykus's mother is the taught her the importance of giving back to the community.
"Find something you believe in and volunteer. Find something to give your time and treasure to, because it takes all of us," she says.