By Julia Lorelli
TAMPA – Many people in the Tampa Bay area use Riverhills Park as a peaceful escape. The 10-acre park offers an array of different amenities. Then in 2012, a few eager community members put their minds together for a solution in sustainability by founding the Temple Terrace Community Garden.
The main founders and leaders are Elizabeth Leib, Travis Mallory, Grant Rimbey and Steve McBride. Quickly joined by others who were anxious to start gardening, their dreams began to bloom.
The members put their own money into the project and wrote a few small grants for tools and supplies. Tapping into local resources, they were able to get soil and compost for free, "well if you don't count the sweat equity they put into getting it," said Cheri Donohue, a loyal member since the start.
The City of Temple Terrace gave them the rights to garden the plot at Riverhills Park. The community garden had to invest in the plumbing and pays for all the water used.
Tools, compost and advice for gardening are also readily available for all. From green thumbs to green heads of cabbage, this community garden is equipped with all the necessities for success.
"This is a wonderful place for new gardeners to begin," said MaryRose, one garden member who swears she beat cancer from the power of plants.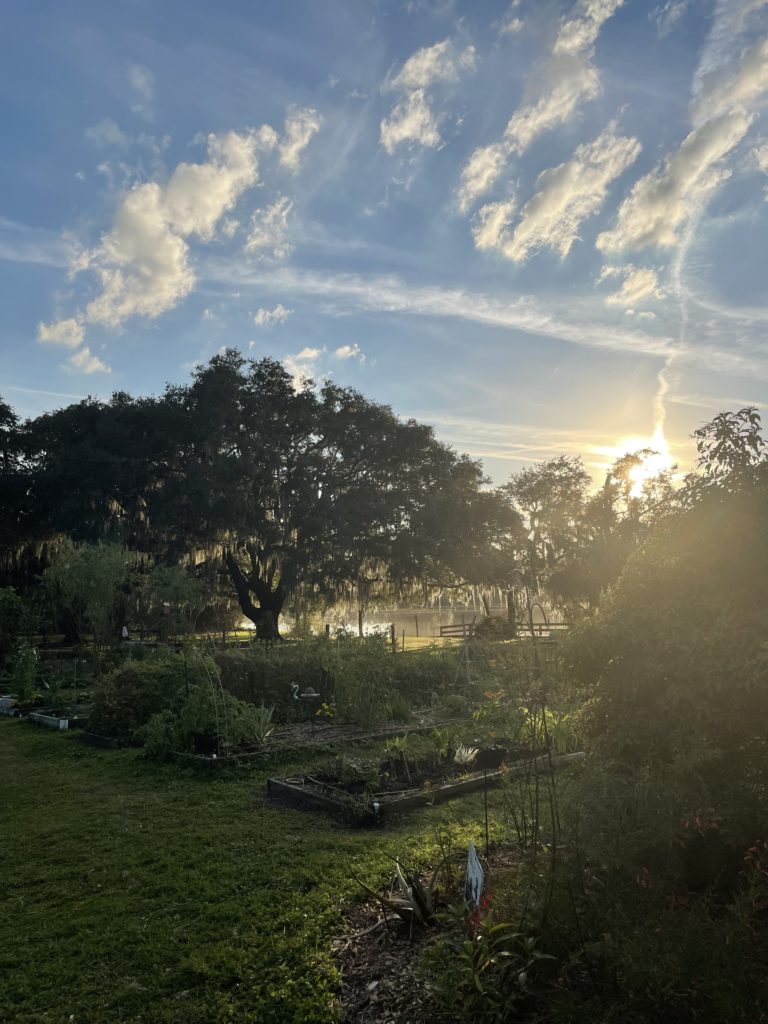 The garden is accessible through a yearly membership of $10 with garden beds available for $35.
Fruit trees surround the perimeter of the garden so most members grow seasonal vegetables. Occasionally a newsletter is sent by the club coordinator to encourage members with tips and tricks for harvesting, what vegetables to plant during each season, natural pest control and volunteer opportunities.
"I am still in love with the idea of neighbors coming together to grow not only healthy food but to pass on their knowledge about best garden practices," Donohue said.
To learn more information about the community garden visit the Tempe Terrace Community Gardens website or email Shelby Alinsky at sdalinsky813@gmail.com.