By Alexa Breiding
People who have been deemed "essential" by the states are continuing to show up for work, putting themselves at the highest risk for catching COVID-19.
For over two years, frontline and essential workers have been working hard to provide their services, including retail workers, doctors and nurses. Doing so has led many to catch COVID-19, leading them to quarantine and stay home.
According to The Philadelphia Inquirer, custodians, airport workers, SEPTA workers and other essential workers have been faced with a difficult question. "Can I afford to miss two weeks of pay? Or should I risk infecting coworkers and customers?"
Many essential workers after being exposed to COVID-19 still show up for their jobs because they can't afford to quarantine. Juliana Reyes from the Philadelphia Inquirer interviewed Benjamin McMillan, a supervisor from the Philadelphia International Airport. McMillan has reported that just the thought of going home after his job and risking the chance of infecting his father is very frustrating.
"These workers, who make $13 an hour, have already lost hours and tips during the pandemic. And while they can use their paid time off to quarantine, many haven't accrued enough time because their hours have been cut," Reyes said.
Even if their work puts them at a higher risk of exposure, many aren't getting paid extra.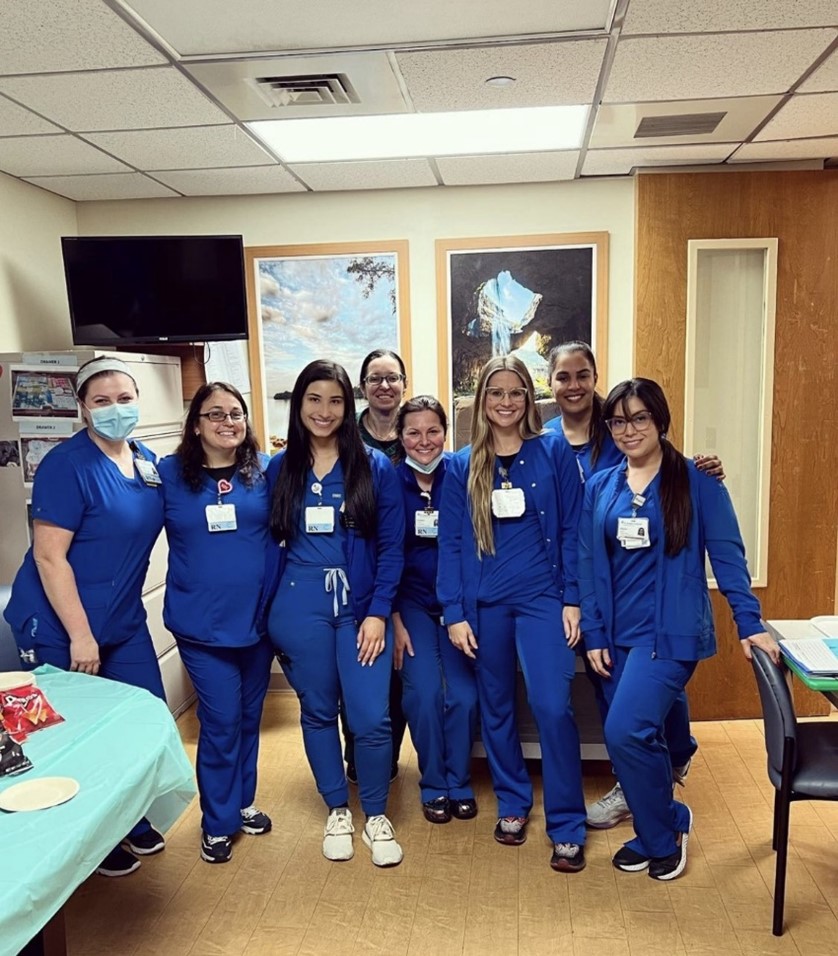 Sophia Nieto, a 29-year-old travel nurse from Desert Valley Hospital in Victorville, Calif., caught COVID-19 at the beginning of January 2022. Nieto had already been in contact with COVID-19 once before January, leading her to the familiarity of recovery.
"I've had COVID-19 before, since this was my second time, I knew what to expect. Though this time, I was across the country stuck in a hotel room away from family. I tried to enjoy my few days off, catching up on sleep and Netflix shows," Nieto said.
Nieto's symptoms only lasted for about 24–48 hours, and they consisted of fevers, chills and body aches. Desert Valley Hospital required Nieto to quarantine for a minimum of five days with no symptoms for 24 hours. In order to take care of herself, Nieto rested, took lots of vitamins and stayed hydrated.
When it came to the virus, Nieto's workplace took precautions by wearing N95 face masks and having proper PPE. N95 masks include a filter that contaminants dust, mists and fumes. Along with this, the mask ends in 95, meaning that there is 95 percent efficiency and it's a non-oil mask. A non-oil means that if no oil-based particles are present, then the mask is allowed in the work environment. Other masks that are only resistant to oil for 8 hours or less couldn't be worn. The PPE, personal protective equipment, in a hospital was reinforced by including caps, gowns, booties and face shields.
Working in a hospital automatically puts you at risk of getting COVID-19, and many were forced to call off, which created some conflict.
"My place of employment was short-staffed, and they had to find quick coverage for the days I was out of work. This automatically created conflict with nurse-to-patient ratios and charge nurses had to take on patients, as I was not the only employee affected by the virus," Nieto said.
With working in such a hostile environment, those employed must be present. Not only are they responsible for their own lives, but the many lives of others in their exact position.
Emergency medical technician James Dylan Maxey, 25, had COVID-19 for three days. Currently working at American Medical Response in Miami, Maxey, along with other coworkers found themselves exposed to COVID-19.
"We are typically with hundreds of COVID-19 patients every single day. You can expect yourself to catch COVID at least once," Maxey said.
Some precautions that Maxey's workplace enforced was the requirement to wear masks and gloves on every single call whether it's COVID-19 or not.
"On COVID calls specifically, we have to wear an N95 mask, a gown, gloves and we have the option of wearing a face shield," Maxey said.
After COVID-19 calls, EMT workers would get 15 minutes to clean the stretcher, truck and themselves by providing disinfectant wipes, spray bottles and hand sanitizer.
Working as an essential worker in a position where your place is known to be needed, is difficult for many young people. Even though Maxey only had a sore throat and a cough, it forced him to stay home and recover. This caused many workers like himself to fill their lives with updated schedules.
"Others were affected because they had to work extra shifts in order to cover for me," Maxey said. "This whole experience affected me personally because it prevented me from working and doing things that I normally would do on a day-to-day basis. Even after I tested negative again, it felt like I had fatigue for a couple of days and a lingering cough that lasted for weeks."
Gianeylla Martinez, team leader from Rack Room Shoes, had also been exposed to COVID-19 towards the beginning of January 2022. Martinez's symptoms were spread out, including major headaches, a runny nose, and a cough.
"I had COVID for 10 days, and each day I had a different symptom," Martinez said.
Where Martinez worked, they were already short-staffed to begin with. This meant that serving as a team leader, she had to go back as soon as possible.
"My work's decision on COVID was that it was okay to come back even if you were still testing positive- as long as you were vaccinated. I didn't go back. Considering I had obtained the virus from work in the first place, I did not want it to continue to spread," Martinez said.
With catching COVID-19, it was recommended by the CDC to quarantine for five days. Martinez was planning on staying home during that time, though on her fourth day of quarantine, she had been put on her work schedule after still testing positive.
"It made me feel as if my work didn't value my health," Martinez said
"My work wanted me to come back a lot sooner than my body was capable of doing. I felt angry at my coworker who got me sick because of his beliefs he would share at work, not caring about the virus and refusing to wear a mask and get vaccinated," Martinez said.
"The most important piece of advice I can give to anyone who gets COVID-19 is to avoid stress as much as possible. Turn your phone over and go outside. Because I was so stressed-out during quarantine, it was taking me longer to get better," Martinez said.