Social media specialist Brooke Nolan often uses Lily Bella the Shih-Tzu as inspiration for advertising content.
By Mikayla Lewis
PALM HARBOR, FL – While seated at her desk enjoying her boost of morning caffeine, Brooke Nolan is greeted by a small, fluffy thing: Lily Bella. The elderly Shih-Tzu fueled the inspiration for a day's worth of social media posts at Traffic Advertising.
Nolan, 22, spends most of her day glued to a bright red iPad, producing social media content for over 13 car dealerships in Florida. She's been with the company for about a year, continually growing in her own craft and expanding her horizons within the companies she works for.
"Traffic Advertising is a full-service marketing and advertising agency in Palm Harbor, providing clients with a range of services including traditional media buying (such as radio and print), social media marketing, digital marketing, and more. We have clients throughout the country ranging from automotive to hospitality," said Shana Moran, the digital director at Traffic Advertising.
Nolan starts off the day like most by checking her social media accounts; only, she does this pretty much all day. It sounds like a Gen-Z dream to spend all day browsing Instagram and Facebook, but Nolan puts more effort into the posts she makes than the casual food pictures and filter-ridden selfies that saturate social media platforms.
Nolan has gained a reputation in her office for finding opportunities in the mundane, or areas one might not normally explore.
"I look for inspiration all around me. From national days to other brands' content, to even music. It's all about trusting the process," Nolan said.
Nolan used Lily Bella as her inspiration for a stream of Instagram story posts on Traffic Advertising's account, serving as an example of how Nolan utilizes her surroundings to create interesting content.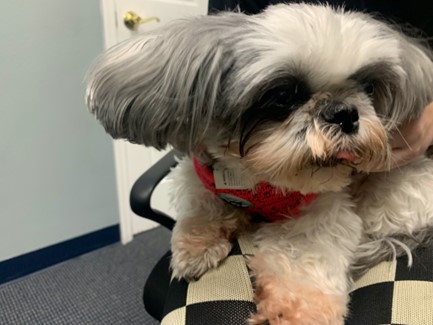 A lot of Nolan's posts revolve around relevancy to months or seasons, holidays, current events or trends by creating eye-grabbing visuals. She most often uses Canva to create Instagram and Facebook content – the company currently only works through these two social media platforms, and soon, they will expand to Twitter.
There was a clear shift in content when Nolan started at Traffic Advertising – she goes the extra mile to create interactive content.
"A lot of content creators in the scene have stuck to the old ways, from advertisement strategies, to not putting effort into social media," Nolan said. "And I came from a background in film and music. Plus, I'm a lot younger for my role, and that allows me to put my own twist on it."
She brings a creative outlook to the company through her background working in the arts. The current idea she is working on is an adoption event at Volkswagen Wesley Chapel, which only opened a year ago. May is national pet month, making a pet-related event relevant, especially because it's for a good cause. She plans on using organic posts to boost the event, as well as creating an Instagram filter and reaching out to local animal shelters to collaborate.
Nolan has put time and effort into curating posts for their clients and has had success in promoting and covering events before.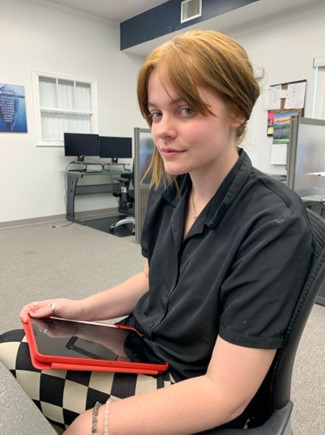 "My most successful post would have to be a family Halloween event I photographed at Hyundai New Port Richey," Nolan said. "It got a few thousand impressions organically. I also got to see how impactful events are on the community."
While Nolan is the creative mind behind Traffic Advertising's content, Dan Consoli acts as a curator of sorts. Consoli is the social media manager and oversees the content before it is put out. He is a first-time social media manager but has worked with social media at other jobs in the past. He works with the budget and manages all social media content before they are posted to clients' pages.
"My favorite part of my job is creating a well-performing ad with the ever-changing landscape of Facebook Ads Manager," Consoli. "With Facebook's updates that seem to come out of nowhere constantly messing with your ads, it feels nice to be up to speed and use those changes to optimize my ads rather than fall prey to them."
Consoli has also found success in advertising events with Nolan. Together, they created a buy-back event in March for a client.
"It maintained one of the lowest cost-per-result and highest messaging rates that this company has seen in the last few months," Consoli said.
The social media team at Traffic Advertising composed of Nolan and Consoli reflects the significance of successful advertising and event planning and execution through social media. Creating interactive, eye-grabbing and relevant content is a key component in sales success within an ever-changing, technologically evolved society. As trends ebb and flow, advertisers have to stay on their toes.