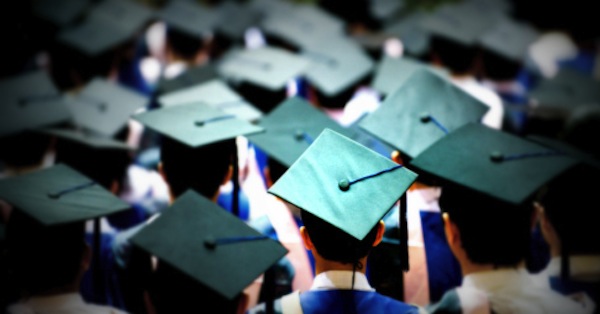 In a month, I will be walking across a stage to accept my undergraduate diploma, and as this event draws nearer, I have been launched into the world of all things graduation. From announcements, to pictures, to planning lunches, dinners, and other festivities, graduation can not only be a very nerve-racking time, but also be very exciting. It also is a time to be your best self because on graduation day, especially, all eyes will be on you. Graduation etiquette may be the last thing on your graduation list, but it is a very important aspect of the big day. Here are some tips on proper graduation etiquette to give you one less thing to stress about:
Invitations vs. Announcements. At my current institution, we only get five tickets for graduation. So, when it comes to invitations, I will not be able to invite my aunts, uncles, cousins, etc, since there are only five available seats. Invite only those that you want at the actual ceremony. For announcements, you can send those to your extended family and any individuals you wish to tell about your graduation. Furthermore, when it comes to announcements, go beyond a simple email. You are graduating from college and that is a big deal!
To Party or Not to Party, That is the Question. Whether you have a party to celebrate your graduation or not, that is up to you. For example, I plan to just have a nice lunch with friends and then a dinner with my parents to celebrate instead of a full on extravaganza. Again, it is a big deal to graduate from college, so the choice is entirely yours. If relatives come to your party or dinner, as well as your friends, it is important to honor both parties. It is important to spend time with your friends because you all might be parting ways after graduation, but it is equally important to spend time with relatives. especially if they have traveled a long distance or you do not get to see them that often.
This is something we all think about, but we never know if we should give a gift or not. If you receive an announcement, you can give a gift, but you do not have to. If you are invited to a graduation party, you do not have to bring a gift, but a card is a nice gesture since the grad did invite you. Next, if you are a grad and are going to another grad's party, the same applies, you do not have to bring a gift, but a card is something that should be given.
Thank You Notes. I'm a firm believer in the hand-written thank you note. If you are graduating, it is important to send thank you notes for every gift and card you receive. Yes, even if you just get a card, it is still kind to honor that person with a note that thanks them for thinking of you. In life, thank you notes are wonderful gestures that will never go out of style. Remember to send thank you notes off in a timely manner so as not to make them appear as an after thought.
Dress to Impress. Most institutions may have a dress code and you will obviously be wearing a gown on graduation day, but it is important to dress up and look good. As mentioned earlier, this is a huge deal, so dress like it! Business casual or business attire will do, you do not need to be too fancy. Also, wear comfortable shoes because you will be walking on stage in front of many, many people and falling or wobbling about will not look good, and it is important to be comfortable throughout the ceremony.
These are just a few tips on graduation etiquette, but they will go a long way. Etiquette will serve you well in every aspect of your life, especially on occasions such as graduation. To those graduating, congratulations and best of luck! This is a wonderful time in life, so enjoy every minute of it.
Image found on Google Images.