By Audrey Ward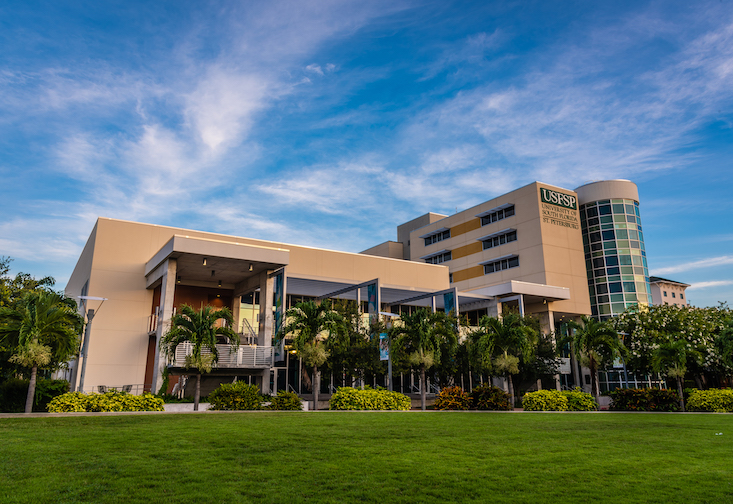 ST PETERSBURG — While there is no way to completely avoid stress, especially during college, there are strategies students can employ to better manage it and, as a result, become more resilient.
We all experience stress at some point in our lives. And preparing for graduation is one of the biggest for college seniors. It is critical to establish a balanced routine so that deadlines do not pile up. Graduation preparation in addition to finishing strong in classes can be overwhelming. Here are a few main tricks to remaining stress-free.
Using a planner or an online calendar to keep track of assignments and important dates is a great way to stay organized and on top of everything. Many students say an old-fashioned hand-written planner is the most effective for them.
At the start of each school year, most colleges provide free planners, including the University of South Florida.
"I keep track of all of my things to do including homework, tests, events, etc. in an app on my phone, a written planner and a whiteboard so that I wouldn't forget anything. To relax I find things to do off-campus away from my studies like markets or I'd relax with YouTube, tv shows, and video games in my dorm," Nash said.
Graduating seniors can also be overwhelmed with balancing class schedules with extracurricular activities like clubs and student organizations and working full- or part-time.
Seniors are expected to have an answer to "where do you see yourself in five years with your career" from both professors and parents, which can add to the stress of trying to finish school and find their first post-college job.
"There are so many different people and things pulling us in many directions. I would say taking it day by day slows everything down. Instead of thinking of your end goal focus on becoming better by 1% each day. Me personally I weight lift and run to destress," said Nathan Poinsette, a senior majoring in digital communications multimedia journalism set to graduate in December.
Students may be dealing with a personal issue that is interfering with their participation in class lectures. Those who are suffering from anxiety and stress should know that they are not alone; there are resources available on campus.
"I make school my main priority over going out that way I'm not stressing last minute to get my homework done. And I journal every morning and night it's like therapy and relaxing to me," said Jessica Grobstick, a senior majoring in digital communications and multimedia journalism, who is graduating in May.
Professional support is also available to all students on campus.
"USF offers resources such as speaking to a counseling professional (and) attending a drop-in support group. For psychological services, download TimelyCare, make an appointment, or request a wellness presentation," said Aubrey Hall, who oversees student life and wellness on the USF St. Petersburg campus.
To cope with stress, remind yourself that including time for yourself is healthy. Outside of student life, do what brings you joy and peace. Finding ways to laugh is a simple de-stress strategy and it provides additional health benefits.