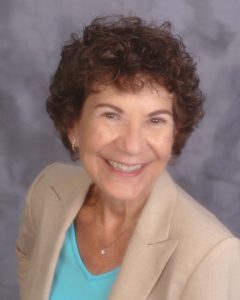 By JULLIANA REINA
USFSP Student Reporter
SOUTH PASADENA – For 14 years, Lari Johnson and her husband traveled widely while living aboard their boat.
Then she worked in Washington, D.C., for five years as director of public relations for the Special Olympics, reporting to Sargent Shriver, brother-in-law of the late president, John F. Kennedy.
Now, Johnson, 71, is back in the community where she grew up, asking the voters of South Pasadena, a city with population of 5,000 that covers less than a square mile, to re-elect her to the City Commission.
"I live for challenges," she said.
She and three other candidates – Arthur Penny, Dan Calabria and Gail Neidinger – are running for two seats in the March 13 election.
"No other candidate has first-name relationships with our county leaders and regional officials," she says in an advertisement. "I make sure your voice is heard. I make things happen for South Pasadena."
In Pinellas, she has a public relations agency and has been a board member since 2002 for the Marine Exploration Center (formerly Secrets of the Seas), which expects to open soon at the Port of St. Petersburg.
She won her commission seat without opposition in 2015 and is one of 13 elected officials who serve on Forward Pinellas, the county's land-use and transportation planning agency.
In her campaign, Johnson stresses her support of the proposed Bus Rapid Transit plan, which would connect downtown St. Petersburg to St. Pete Beach via Pasadena Avenue beginning in 2020.
Johnson, who was born in North Carolina, moved to St. Petersburg when she was 2. She went to St. Paul Catholic School and met her husband Charles on a blind date her senior year.
"I did not want to marry until I graduated," she said.
She went to University of Florida to pursue a bachelor's degree in journalism and Charles went to the University of South Florida for a bachelor's in mechanical engineering.
When they married, she followed him as he pursued a career in the Navy. And when he retired they returned to Pinellas County, where he is president of JTB Marine in St. Petersburg.
South Pasadena is the only municipality in Florida that has a commission form of government. Its five elected commissioners manage the city's departments.
Johnson says it's time to explore running things the way most Florida municipalities do – with a city manager.
She wants the City Commission to research the city manager form of government. She says commissioners should seek the advice of retired city managers at no cost.
"We have to see South Pasadena as a $10 million business," she said. "Someone (else) needs to make (the) small decisions because city commissioners should make (the big) decisions such as transportation or the (new) fire station and how to pay for it rather than to talk about the color of a shirt."